Bacteriological Incubator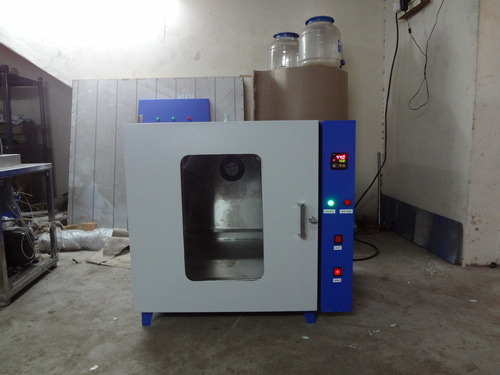 Bacteriological Incubator
Product Description
BACTERIOLOGICAL INCUBATOR
BACTERIOLOGICAL INCUBATOR is a sturdy high-performance enclosure that is designed for biological laboratories for the storage and growth of bacterial culture growth. It is equipped with a motor-controlled ar circulation unit that helps to maintain the airflow within the processing chamber to achieve high efficiency. It is ideal ow temperatures that can be easily controlled with the help of control panels. BACTERIOLOGICAL INCUBATOR availed by us is installed with a PID controller to maintain high-temperature accuracy and uniformity.
Standard size : 300 x 300 x 300mm / 450 x 450 x 450mm / 600 x 600 x 600mm.
Temperature range : 5C above ambient to 60C.
Temperature Controller:
Digital temperature indicator cum controller with 0.1C display resolution.
Temperature controlling accuracy: + 0.5C.
Display accuracy 0.5%.
Sensor: PT100, Class-A type.