Industrial Oven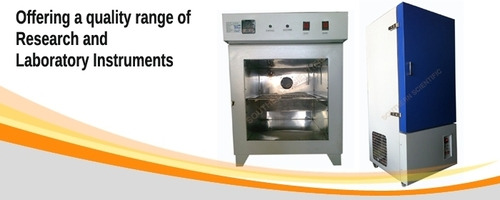 Industrial Oven
Product Description
Buy from us premium-quality INDUSTRIAL OVEN that can be used in the heating of various test samples for the removal of moisture and watery content present within the test samples. The frame of this unit is fabricated by using stainless steel that results in high durability and excellent resistance against rust and corrosion. The offered INDUSTRIAL OVEN is provided with glass wool insulation the prevent heat transfer in or out of the system. Buy from us this electrically powered unit at a reasonable price range.
Standard size in mm : 300 x 300 x 300mm / 450 x 450 x 450mm / 600 x 600 x 600mm.
Temperature range : 5oC above ambient to 100oC / 200oC / 300oC.
Digital temperature indicator cum controller with 0.1oC display resolution.
Temperature controlling accuracy: + 1oC up to 200oC.
Display accuracy +0.5%, full scale.
Sensor: PT100, Class-A type.
Construction:
Power Supply:
Single phase 230V, 50Hz.
Optional: